'Ma-- I hate going to the
gallery
. It is old and the wallpaper is tearing at the seams and all of the canvases are encased in formaldeyhyde so the paintings stay young forever.' ‡ ‡ ‡ ‡ ‡
‡ ‡ ‡ ‡ ‡ ‡ ‡ ‡ ‡ ‡
‡
‡ ‡ ‡ ‡ ‡ ‡ ‡ ‡ ‡ ‡ ‡ ‡ ‡ ‡ ‡ ‡ ‡ ‡ ‡ ‡ ‡ 'O'er
twitter
, a pile of flightless birds following the painted lady
migration en masse
.' ‡ ‡ ‡ ‡ ‡ ‡ ‡ ‡ ‡ ‡ ‡ ‡ ‡ ‡ ‡ ‡ ‡ ‡ ‡ ‡ ‡ ‡ ‡ ‡ ‡ ‡ ‡ ‡ ‡ ‡ ‡ ‡ ‡ ‡ ‡ ‡ ‡ ‡ ‡ ‡
ƒ ƒ ƒ ƒ ƒ ƒ ƒ ƒ ƒ ƒ ƒ ƒ ƒ ƒ ƒ ƒ ƒ ƒ ƒ ƒ ƒ ƒ ƒ ƒ ƒ ƒ ƒ ƒ ƒ ƒ ƒ ƒ ƒ ƒ ƒ ƒ ƒ ƒ ƒ ƒ 'Flying
drones
in
Joshua Tree National Park
is no longer allowed.' ƒ ƒ ƒ ƒ ƒ ƒ ƒ ƒ ƒ ƒ 'Me and my pup hid in the middle of circular coatracks in the
store
.' ƒ ƒ ƒ ƒ ƒ ƒ ƒ ƒ ƒ ƒ ƒ ƒ ƒ ƒ ƒ ƒ ƒ ƒ ƒ ƒ ƒ ƒ ƒ ƒ ƒ ƒ ƒ ƒ ƒ ƒ ƒ ƒ ƒ ƒ ƒ ƒ ƒ ƒ ƒ ƒ ƒ ƒ ƒ ƒ ƒ ƒ ƒ ƒ ƒ ƒ ƒ ƒ ƒ ƒ ƒ ƒ ƒ ƒ ƒ ƒ ƒ ƒ ƒ ƒ ƒ ƒ 'RIP the
about
section -- they were fulfilled.' ƒ ƒ ƒ ƒ
™ ™ ™ ™ ™ ™ ™ ™ ™ ™ ™ ™ '
Instagram
is the place where the stars make plaster molds of their faces!' ™ ™ ™ ™ ™ ™ ™ ™ ™ ™ ™ ™ ™ ™ ™ ™ ™ ™ ™ ™ ™ ™ ™ ™ ™ ™ 'It is no easy feat to hand your
résumé
and maintain your watchful gaze.' ™ ™ ™ ™ ™ ™ ™ ™ ™ ™ ™ ™ ™ ™ ™ ™ ™ ™ ™ 'If you travel to 33.O4911O6,-96.8O33183 you will find a time capsule containing a digital
archive
of works and their relevancy may wane. ™ ™ ™ ™ ™ ™ ™
Commercial Works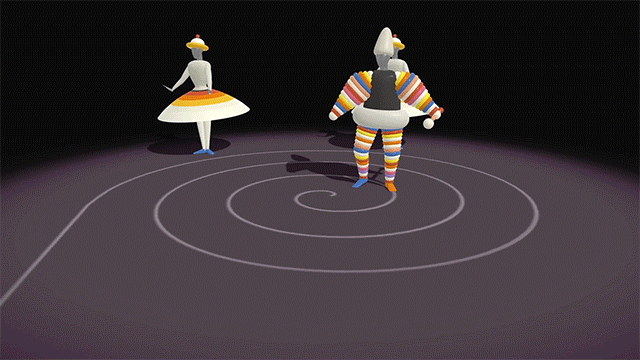 Bauhaus: Building
the New Artist
A series of three web interactives created for
Bauhaus Beginnings
, a new exhibition from the Getty Museum. Worked primarily on "Oskar Schlemmer's
The Triadic Ballet
," a customizable ballet wherein users can choose the choreography, costumes, set design and music.
source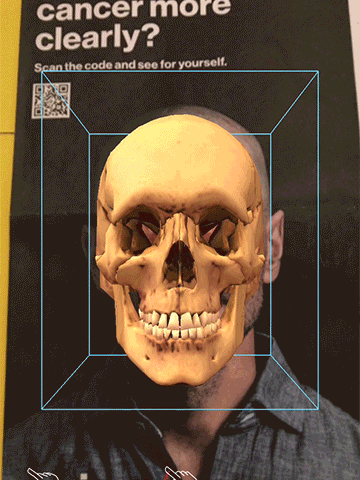 From 2D to 3D
An augmented reality web interactive built for Verizon's Humanability Campaign, detailing current efforts to utilize Verizon 5G techonology for the greater good.
source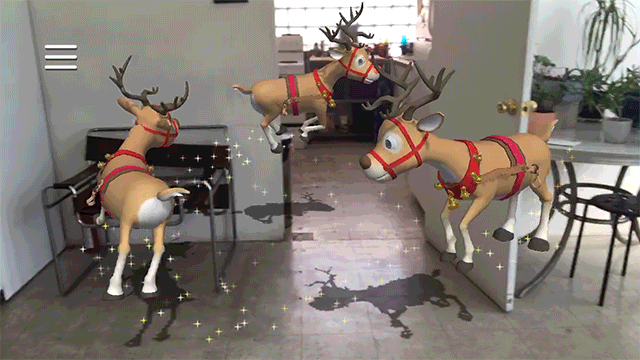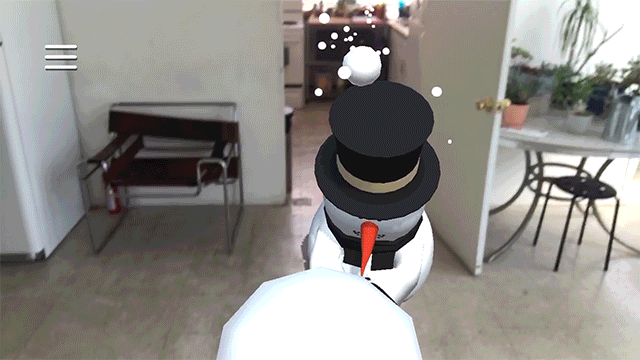 CHLA Holiday AR
An augmented reality application created for the Children's Hospital of Los Angeles to provide holiday entertainment for their young patients. Utilizes gamification to build a relationship between the characters and the user.
source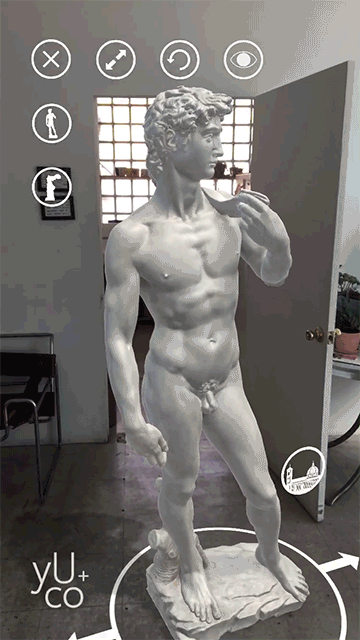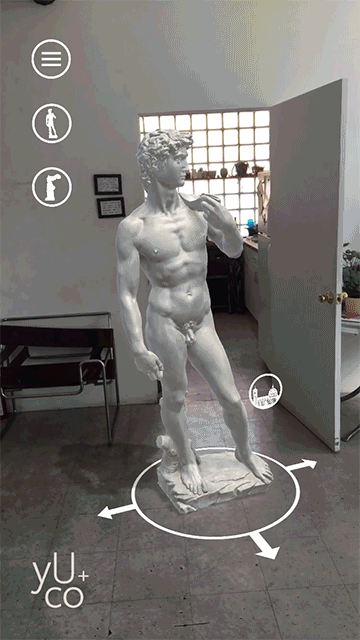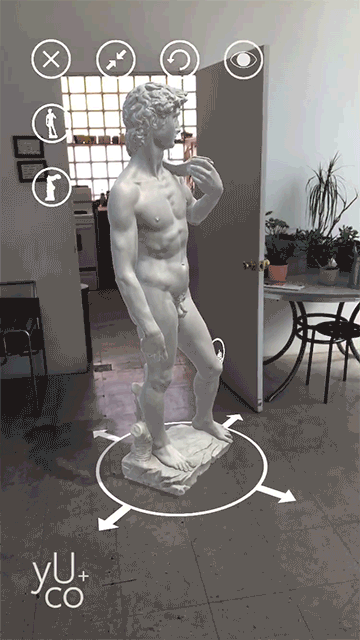 AR/T History
An augmented reality demo that allows students to interact with and learn about historic sculptures and artworks. By leveraging the accessibility granted by AR, students would be able to interact with these works within a classroom or at home.
source
Thing

An augmented reality demo in which users can guide Thing from
The Addams Family
throughout their environment. Builds upon plane detection with playful interaction and colorful animation.
source
Adidas Archive
An augmented reality demo with which users can view a historical archive of past lines of Adidas shoes. Experience is anchored to a set image target which could potentially be printed on shoe boxes.
source
Toyota Showroom
An augmented reality demo wherein users can enter a virtual portal into an interactive showroom floor for a Toyota automobile.
source